About Us
Alex Turner has had over 25 years experience as an Electrical Contractor. He started his electrical career as an apprentice in Brisbane in the 80s working on high rise construction and commercial office fitouts.
Moving to Melbourne in the 90s Alex then started his own business "Rescue Electrical" a thriving domestic and commercial contracting business that was based primarily in the south eastern suburbs of Melbourne where he specialised in landscaping lighting, pool installations and repairs and maintenance.
Alex and his family decided to move back to Queensland in 2003 and set up Sparkies Now on the Sunshine Coast. Sparkies Now have had great recommendations from our customer base due to our reputation for quality work and competitive prices. We provide all electrical services and installations for homes, retail outlets, and offices and also look after the electrical requirements of Property Managers and local Schools.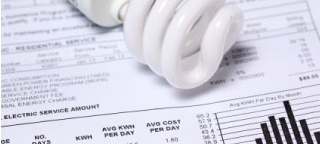 List of Services
Lights - Energy efficient lighting installations are now proving to save a lot on power bills, we can recommend, purchase and install to your requirements - down lights, spots, decorative, outdoor and security lights.
Additional Power points - with all the additions in technology extra power points are often required around the house.
Ceiling fans - we install fans with or without light inbuilt. We are happy to recommend brands and style for you or we can fit your own selection.
Smoke alarm installation - a vital part of your home safety, we will install state of the art smoke detectors.
Tariff changes - saving on your power bills - your swimming pool or hot water service can be changed over to a more cost efficient tariff.
Emergency Electrical repairs - Always use a licenced Electrician to undertake any electrical repairs and maintenance, safety comes first.
Safety Switches - whether your old switchboard needs upgrading or you need surge protectors or circuit breakers we are able to assist with all these options.
Testing ∓ Tagging - a vital requirement of any office or business, testing and tagging can be completed at intervals relevant to your workplace.
New Homes & Renovations - We are able to advise and quote on your lighting and wiring requirements be it in conjunction with your builder or directly with you.
Real Estate Agents - Property maintenance for electrical needs.
Competitive prices - we source the most competitive prices from our suppliers to keep costs down whilst ensuring quality products for our customers. Call us or email us for a quote!